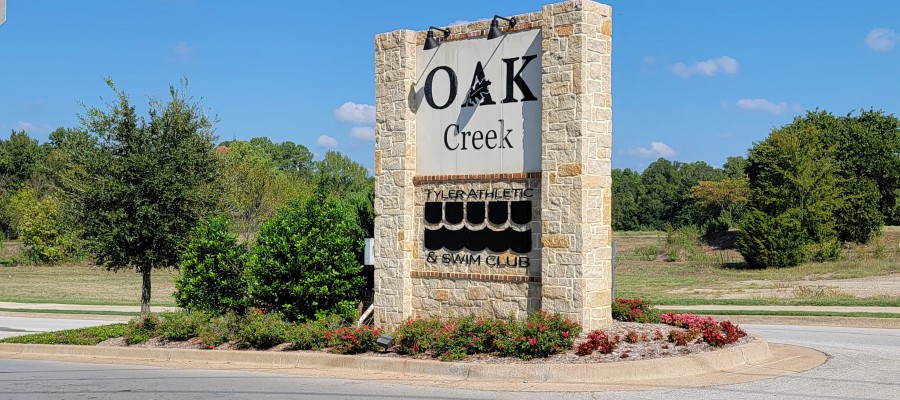 About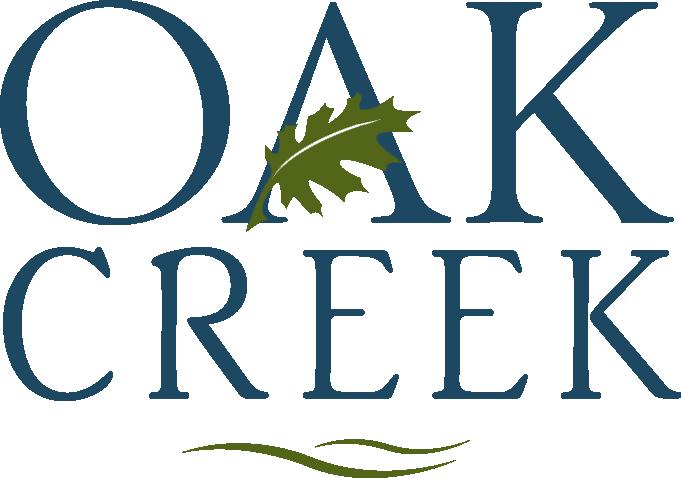 Oak Creek is one of Tyler's newest subdivisions. Located on Old Jacksonville Highway just north of Loop 49, Oak Creek boasts easy access to the Village at Cumberland Park, Faulkner Park, Jack Elementary School, Three Lakes Middle School, and Fresh by Brookshire's.
When developing Oak Creek, our goal was to provide an upscale and active neighborhood for our residents. Oak Creek residents are enrolled in Tyler Athletic and Swim Club, a brand-new facility that features LED-lighted tennis courts, a full-size swimming pool, a children's splash pad, and state-of-the-art athletic facilities.
The entrance to the neighborhood has access to Legacy Trails, Tyler's newest walking and biking trails connecting Three Lakes Parkway to Gresham. Oak Creek is also centrally located to many of Tyler's highly acclaimed private schools.
The development has been carefully planned with consideration for lot sizes, landscaping, and architectural aesthetic.
Amenities
Tyler Tennis and Swim (tennis courts, gym, pool, soccer field)
Walking trail
Schools
Elementary School
Middle School

Three Lakes Middle School

High School
Neighborhood
Hospitals

CHRISTUS Trinity Mother Frances Hospital (8.3mi.)
CHRISTUS Trinity Mother Frances Hospital S. Tyler (2.9mi.)
UT Health Hospital (7.3mi.)

Emergency Room

Baylor Scott White Texas Spine & Joint – Urgent Care (3.2mi.)
CHRISTUS Trinity Mother Frances – Urgent Care (5mi.)
Hospitality ER (4.5 mi.)

Airport

Tyler Pounds Regional Airport (14mi.)

Shopping

Broadway Square Mall (5.5mi.)
Fresh by Brookshires (1.9mi.)
Sams Club (6.8mi.)
Target (4.3mi.)
Walmart Supercenter (4.4mi.)
Frequently Asked Questions
What are the minimum square footage requirements for a home?
The minimum requirement in Phases 1 and 2 of the development is 2200 sq ft. In 3A and 3B, the minimum requirements are 1800 sq ft.
Phase 1 - 2200
Phase 2 - 2200
Phase 3A - 1600
Phase 3B - 1600
Phase 4 North - 1800
Phase 4 South - 2200
Phase 5 - 2200
Phase 6 - 2200
Phase 7 - 2200
Phase 8 - 2200
Phase 9 - TBD
Phase 10 - TBD
Phase 11 - TBD
Phase 12 - TBD
Phase 13 - TBD
Is the development managed by a Property Owners Association (POA or HOA)?
The development is managed by Azalea MC, LLC. Contact (903) 262-0222 for more information.
What are the current dues?
POA dues include common area upkeep as well as membership to Tyler Athletic and Swim Club.
HOA - $480/year
Club fees - $656.37/year
How do I reserve a lot in the development?
Contact our realtors, Samantha Liles - (903)258-2458 or Ivy McMillin - (903)312-6018, with Dwell Realty for prices, availability, and tours of the development.
What are the utilities provided?
Water, sewer, and trash removal will be provided by the City of Tyler. Gas is supplied through Centerpoint. Internet and cable are provided by Optimum.
Is there an approval process for building a home?
Yes, any structure built in Oak Creek must be approved by the Architectural Control Committee prior to construction.
Do I need to use a builder pre-approved by the development, or can I select one of my own choosing?
There is a list of pre-approved builders. However, any builder is welcome subject to Architectural Control Committee approval.
What are the deed restrictions?
Click here to view them