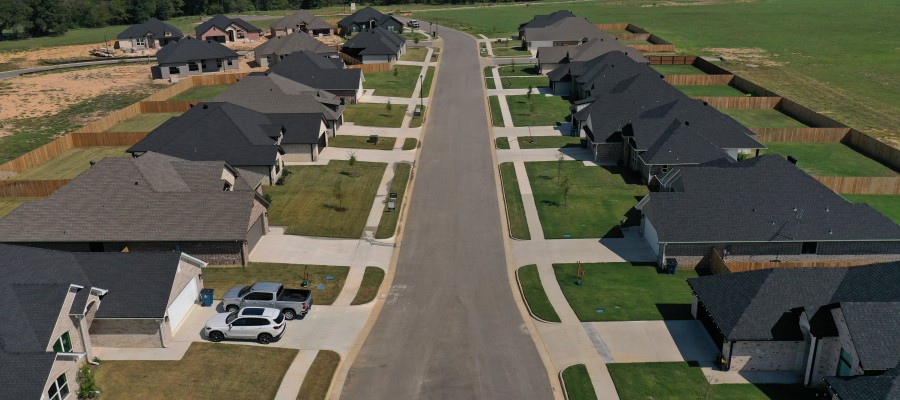 About
A master-planned community located to the southwest of Chandler and just minutes away from the sportsman's paradise of Lake Palestine, The Meadows is ideally located for all families looking for the benefits of living within the city while maintaining the classic country charm and lifestyle.
When envisioning The Meadows, we were inspired to create the perfect combination of both city benefits and country charm.
The Meadows is conveniently located off Martin Street, directly across from Chandler Intermediate School. With quick access to both City of Chandler businesses and Lake Palestine, The Meadows is perfectly located for all families and family members.
Amenities
Schools
Elementary School

Chandler Elementary School

Middle School

Chandler Intermediate School
Brownsboro Junior High
Brownsboro Intermediate School

High School
Neighborhood
Hospitals

CHRISTUS Trinity Mother Frances Hospital (14mi.)
UT Health Tyler (14mi.)

Emergency Room

UT Health East Texas EMS (12mi.)

Airport

Tyler Pounds Regional Airport (9.8mi.)

Shopping

Broadway Square Mall (13mi.)
Brookshires (2.2mi.)
Sams Club (12mi.)
Target (16mi.)
Walmart Supercenter (12mi.)
Frequently Asked Questions
What are the minimum square footage requirements for a home?
1500 sqft
Phase 2 - TBD
Is the development managed by a Property Owners Association (POA or HOA)?
The development is managed by DL Property Management Group. Contact (903) 991-9584 or (903) 991-9564 for more information.
What are the current dues?
The Meadows Dues - $300 Annual Assessment
How do I reserve a lot in the development (Or purchase a lot)?
Contact our Realtors, Ivy McMillin or Samantha Liles, for information on purchasing and reserving a lot with Dwell Realty.
Ivy McMillin - 903-312-6018
Samantha Liles - 903-258-2458
What are the utilities provided?
Water - City of Chandler
Sewer - City of Chandler
www.chandlertx.com
Trash - Sanitation Solutions/City of Chandler
www.sanisolu.com
Internet and Cable - Optimum
www.optimum.net
Is there an approval process for building a home?
All homes must be approved by the Architectural Control Committee. Submit requests to DL Property Management at dlpropertymgmtgroup@gmail.com.
Do I need to use a builder pre-approved by the development, or can I select one of my own choosing?
If requested, the development will give recommended builders for buyers. All builders must be in good standing with development.